Featured promotions
at Boost 7272 Theodore Dawes Rd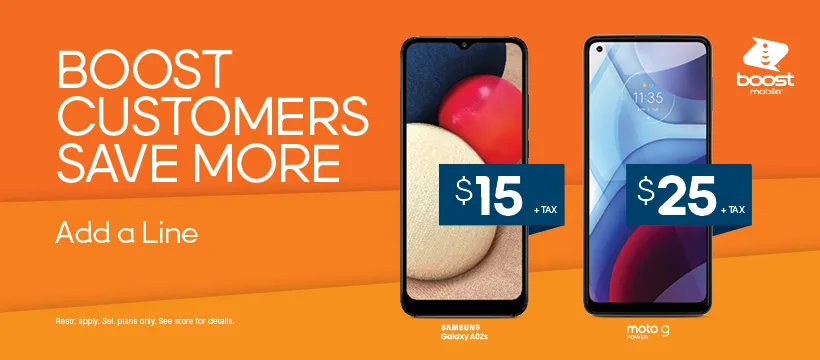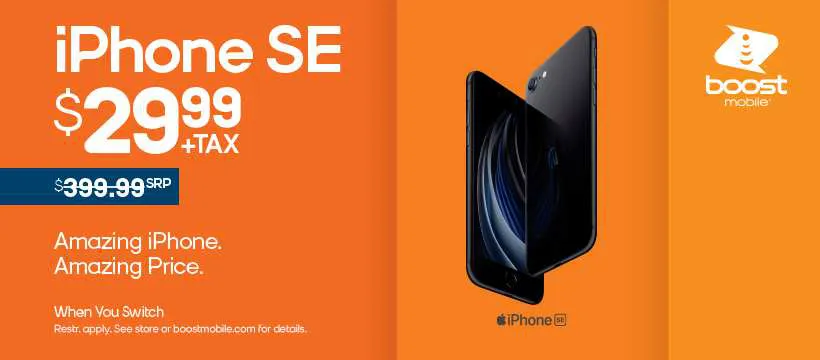 Featured reviews
at Boost 7272 Theodore Dawes Rd
Kathleen Butler
went in to the store in a panic. my phone just stopped working. wouldn't turn on. my entire life is in that thing.. i believe tyler was the employees name. he fixed it right away. and didn't make me feel dumb for what was a simple fix. super amazing store and employees
View on Facebook
Scott Owens
So I came in an hour before they had to close and i was not only porting a number but adding two additional lines. Anytime ive been to Metro PCS or Cricket Wireless i was turned down or treated with disrespect. I had none of that today with Tyler. This dude knows his stuff and made what was usually stressful and irritating so easy and stress free! I 100% recommend this Boost Mobile location just make sure you ask for Tyler!
View on Google
Make a payment
at Boost 7272 Theodore Dawes Rd
One Time Payment
Visit My Account and use your credit/debit card to make a one-time payment or redeem a Re-Boost® card.
Auto-Reboost
Visit My Account and register your credit/debit card to set up worry-free automatic payments.
Gifting
Add money to a friend's account by paying with your credit/debit card.
Welcome to
Boost 7272 Theodore Dawes Rd
Boost Mobile® offers no annual wireless service contract. All Boost Mobile plans include unlimited talk and text, and we offer the latest phones from top brands at affordable prices. Service plans include mobile hotspot, unlimited music streaming and 99% nationwide coverage on America's largest & fastest 5G network. Whether you're shopping for a new service or just have questions about a phone, we're happy to help. Stop by our store at 7272 Theodore Dawes Rd, Theodore, AL or call us at (251) 287-1725.