Featured promotions
at Boost 435 W. 4Th Street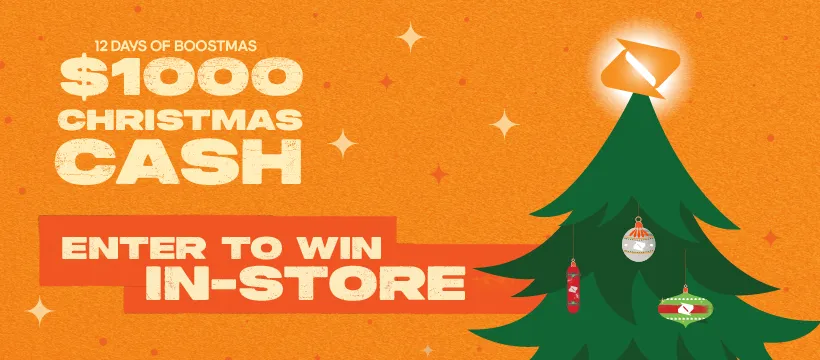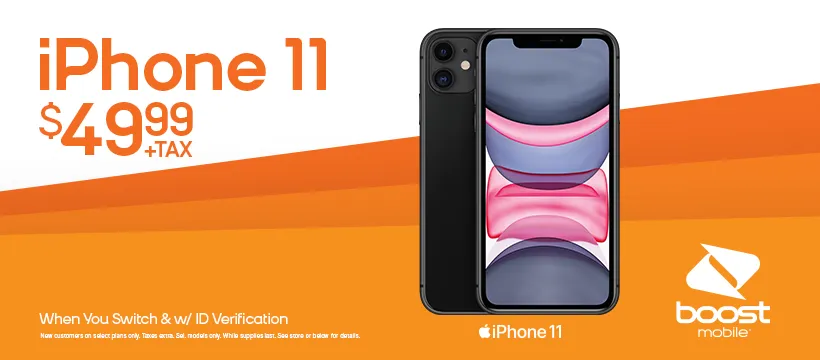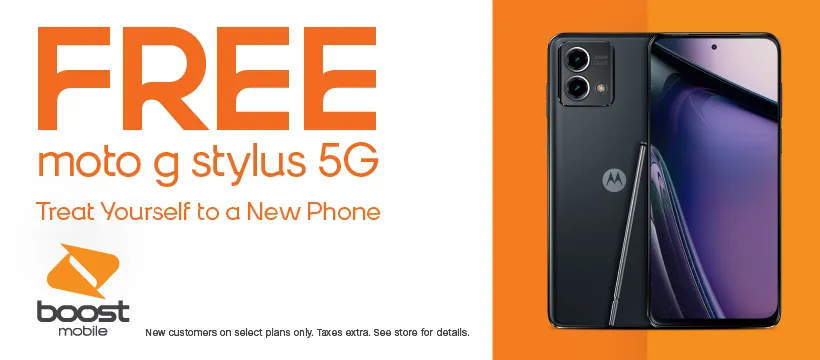 Best sellers
at Boost 435 W. 4Th Street
Featured reviews
at Boost 435 W. 4Th Street
Leave a review
Jonathan Sanchez
I have never been so satisfying with any other customer service then boost Mobile on 4th so go visit Rosa she can help you with anything you need and more important she always has a smile on her face so go and visit her before you go anywhere else believe me you won't regret it
View on Google
Ashley Alvarez
I can see Meister Rd Boost Mobile store from my house but I will be making the small drive to 4th st store from now on. Rosa was very helpful and was able to multitask when the store became crowded. She took her time with each customer and was friendly and helpful. I appreciate all her help after multiple bad experiences at Meister Rd Boost Mobile store.
View on Google
Helen Johnsondiaz
I wanna S/O Rosa on 4th st Boost Mobile. She took the time out to help me with ALL MY QUESTION AND CONCERNS. I rate her Customer Service skills beyond a 5. The sad part about this transaction I went to Meister Rd Boost and I feel I was swindle out of my hard earned money for two phones I couldn't get hel.p with the $25.00 service fee I paid for I was told to figure it out. How can I? I'm a cook. I don't work in a phone store. He didn't care he was very very Rude and Immature. He has no Customer Service Skills. He was very quick to take my money. He told me I could get on the $25.00; phone plan which I can't. If I would of known he lied to make a sale I would of stay with Metro. I feel Rosa should be paid his wages because Rosa cleans up his mistakes. While I was in the store two customers came in complaining about him. So that's was three people in one day left Meister Rd to come to 4th st. I recommend Rosa to all Metro Customers let's celebrate Rosa. When raises are handed out Please Please think highly of Rosa. She definitely deserves an AMAZING RAISE.
View on Google
Make a payment
at Boost 435 W. 4Th Street
One Time Payment
Visit My Account and use your credit/debit card to make a one-time payment or redeem a Re-Boost® card.
Auto-Reboost
Visit My Account and register your credit/debit card to set up worry-free automatic payments.
Gifting
Add money to a friend's account by paying with your credit/debit card.
Welcome to
Boost 435 W. 4Th Street
Welcome to the Bigger Better Boost Mobile at 435 W. 4th Street, Lorain, OH now on America's largest 5G networks. Boost Mobile offers no contracts or fees, unlimited talk and text, and mobile hotspot included on all our smartphone service plans. With in-store plans starting at only $15/mo., Boost Mobile gives you the power to keep more money where it belongs...in your pocket. Whether you're shopping for a new iPhone or Samsung device for you or your family, we're happy to help. Stop by our store or call us at +14402588592.