Featured promotions
at Boost 4537 E Main St.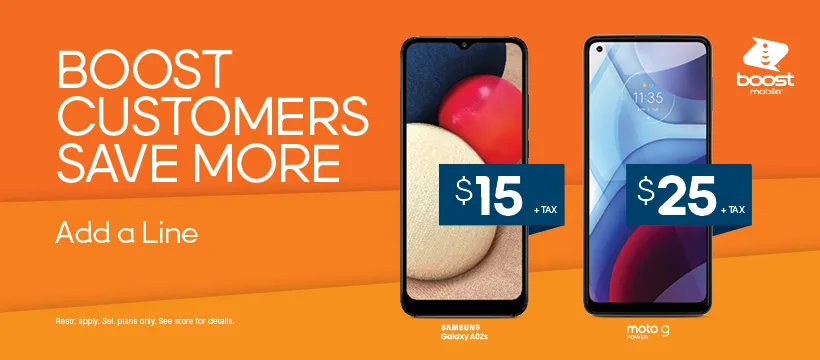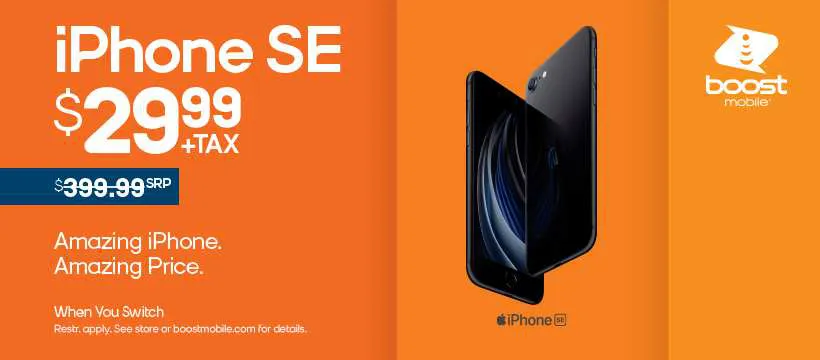 Featured reviews
at Boost 4537 E Main St.
Richard B
Have an iPhone 11 and took my dog out for a walk she decided to tug on the leash causing my phone to fall and crack my front and back glass best believe she not happy she has not been able to go out for a walk but anyways brought my phone here because the repair shop at eastland quoted me 300 to fix and belay was able to offer me a lower price then them and also gave me a free case I SURE WILL BE SENDING MY FRIENDS AND FAMILY HERE he was so nice and understanding and immediately started working on getting my phone fixed in about 30 mins It was fixed and my screen looked better then before and my original screen wasn't even cracked
View on Google
Alemtsehaye Eshetu Fantaye
(Translated by Google) Exselent (Original) Exselent
View on Google
Make a payment
at Boost 4537 E Main St.
One Time Payment
Visit My Account and use your credit/debit card to make a one-time payment or redeem a Re-Boost® card.
Auto-Reboost
Visit My Account and register your credit/debit card to set up worry-free automatic payments.
Gifting
Add money to a friend's account by paying with your credit/debit card.
Welcome to
Boost 4537 E Main St.
Boost Mobile® offers no annual wireless service contract. All Boost Mobile plans include unlimited talk and text, and we offer the latest phones from top brands at affordable prices. Service plans include mobile hotspot, unlimited music streaming and 99% nationwide coverage on America's largest & fastest 5G network. Whether you're shopping for a new service or just have questions about a phone, we're happy to help. Stop by our store at 4537 E Main St., Whitehall, OH or call us at (614) 237-7000.