Featured promotions
at Boost 1402 Se Everett Mall Way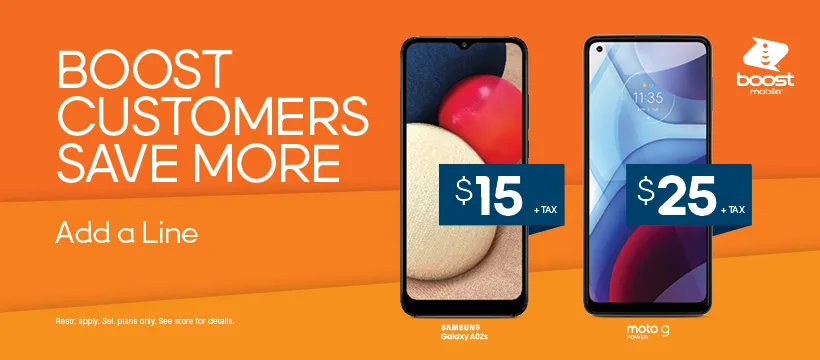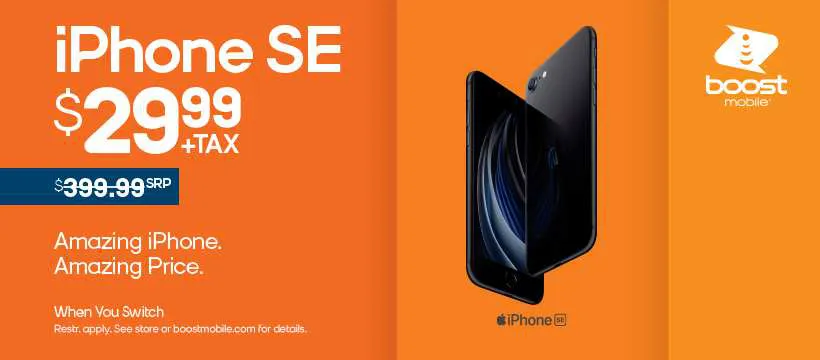 Featured reviews
at Boost 1402 Se Everett Mall Way
Heather Brazille
They saved me a ton of money and I got a great deal. Great service.
View on Google
Thomas Dutcher
Hossein was very helpful in getting me switched from another carrier. I got an excellent free phone and the service was impeccable. I will definitely recommend Boost Mobile at the Everett Mall and Hossein.
View on Google
Robin Merick (Radiant Robin)
A good experience I got signed up got a phone added the extra $7 in case something happens to my phone really important thing to know if you break your phone dropping it paying that $7 each month your copay is 20 bucks and your phone will be fixed or replaced. Extremely worth it it's an easy get in get out I really enjoyed my experience I'm sorry I don't remember the young man's name that helped me terrible with names I remember his face forever he did a good job. In fact I'm going back Tuesday so they can update and make my phone super secure good service. Great plans it's worth it
View on Google
Make a payment
at Boost 1402 Se Everett Mall Way
One Time Payment
Visit My Account and use your credit/debit card to make a one-time payment or redeem a Re-Boost® card.
Auto-Reboost
Visit My Account and register your credit/debit card to set up worry-free automatic payments.
Gifting
Add money to a friend's account by paying with your credit/debit card.
Welcome to
Boost 1402 Se Everett Mall Way
Boost Mobile® offers no annual wireless service contract. All Boost Mobile plans include unlimited talk and text, and we offer the latest phones from top brands at affordable prices. Service plans include mobile hotspot, unlimited music streaming and 99% nationwide coverage on America's largest & fastest 5G network. Whether you're shopping for a new service or just have questions about a phone, we're happy to help. Stop by our store at 1402 SE Everett Mall Way, Everett, WA or call us at (425) 267-3446.